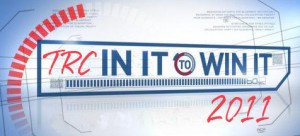 Columbia, MO has finished up their 2011 TRC campaign in style.  With the help of EasyTRC, Emily and her crew were able to manage the 869 contracts generated by 60 salespeople of 315 different products sold to 551 people from 464 unique companies.
Total Resource Campaign co-chairs Chuck Everitt, Award Pet Supply, and Jocelyn Tipton, Bucket Media, Inc., are pleased to announce that TRC volunteers raised $493,824.15 for the Chamber – surpassing the initial campaign goal of $480,000!
For more information about the Total Resource Campaign, please contact Emily Hendren at 573-817-9115
Read all about the Columbia MO TRC 2011 Results [PDF]
Got 20 Minutes? Let Us Show You EasyTRC

EasyTRC is a Total Resource Campaign contract manager that allows your Chamber of Commerce to handle the flood of contracts that go with memberships and sponsorships of events and publications.
It costs nothing to find out how EasyTRC can help your organization improve the bottom line. Give us a call today.